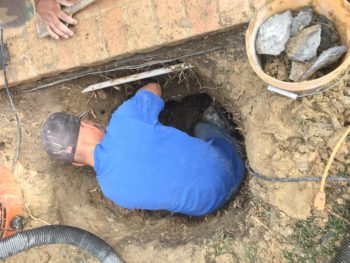 For over 30 years, pool owners in La Jolla have trusted Swim Care Pool Services to provide exceptional pool leak inspection services at a competitive price. Our experience and our dedication to our customers has made us the top provider in the area for pool leak detection services. Suspect a leak? Call us today. 858 888-5955
"Always reliable…Always on time…Fair pricing" This is what clients say about Swim Care Pool Services pool leak detection services. Find out why our leak detection specialists have the best reputation among La Jolla homeowners by scheduling a leak detection inspection today!
Fast, Reliable Service
A leaking pool simply can't be ignored. Every day a pool goes without repair, cracks get larger, and the potential for a catastrophe increases. When you hire Swim Care Pool Services for leak detection and repair services, an experienced professional will inspect your pool, discover every single leak, and provide repairs on the same day the leak was discovered.
You won't find that kind of fast, professional, competitively priced service anywhere else. Don't delay another day. Call Swim Care Pool Services today for pool leak detection and repair.
Read our rave reviews