One of the simplest joys that your San Diego home can include is a swimming pool or hot tub. Whether you want to cool off in the summer or warm up in the winter, there's no better alternative. However, your pool is also an investment. With routine care and maintenance, you'll minimize repair costs and maximize the value that your pool can add to your home. Whether you're looking for repairs or comprehensive upgrades, Swim Care Pool Service is the choice for you.
San Diego Pool Repair & Maintenance
Maintaining your pool is the most important way that you can avoid leaks, system failures, and other issues. When your pool does develop defects, you need quick, efficient repairs to make sure you and your family can have fun in the pool. From inspections to chemical treatment, you'll find what you're looking for.
What some have said
Structural Crack Repair
As opposed to minor, surface-level cracks, structural cracks are serious problems that demand early attention and repair. Left unattended, they inevitably grow worse and lead to pool contamination and damage to your filtration system. As an award-winning swimming pool repair service, Swim Care has helped many San Diegans find the early warning signs of a structural crack and get it repaired quickly at the best rates.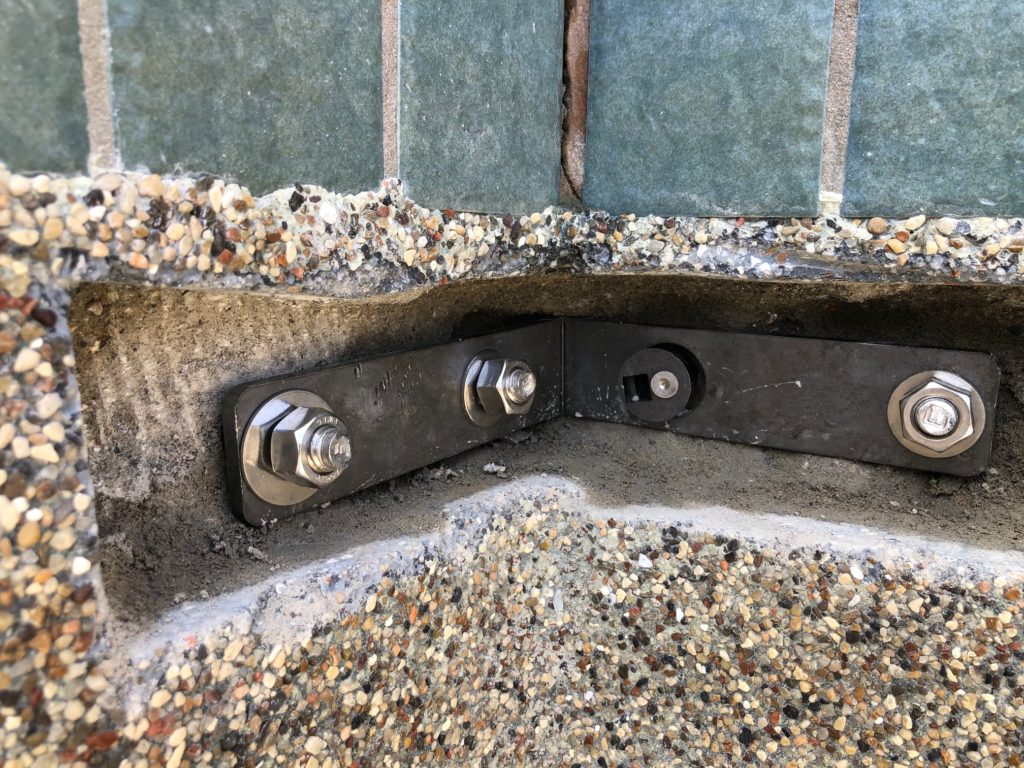 Water Leak Detection and Repair
Water leaks are some of the most common pool defects and are the result of a crack in the pool structure. These issues are easy to miss but can result in huge amounts of water leaking out from the pool. Consequences might include contamination of the pool as well as chlorine and other chemicals seeping into the ground of your property. If you buy a home with a pool, you should have an expert inspect it as soon as possible.
By applying an experienced eye and great attention to detail, they'll be able to find leaks and other problems that anyone else would miss. If the inspection shows there are no issues, then you can enjoy your pool in comfort and confidence. On the other hand, catching leaks and other problems in advance will allow you to immediately set about fixing them before they grow into something worse.
Pool Repairs
Even the best-maintained pools occasionally need repairs. In addition to filters and the surface material, modern pools are often increasingly complex. Computerized heating and other automatic features offer great value, but they're also additional parts that can break. Whatever your repair needs, Swim Care Pool Service is up to the task.
Calcium Removal
Water always has some trace amounts of calcium and other minerals present, and these minerals can form large deposits in your pool. High concentrations of calcium are a serious risk factor that can accelerate wear and tear on your filtration system and even irritate your skin and eyes. If you or an inspector find calcium deposits in the pool, you should act quickly and hire Swim Care Pool Service to remove the excess calcium.
Upgrade Your Pool
Taking good care of your pool will make sure that you and your family will be able to enjoy it for years to come. However, you can also go a step further and upgrade it. By upgrading your pool, you can improve its functionality and increase the value of your home.
Solar Power
Today, environmental consciousness is on everyone's mind. By connecting solar panels to power your filtration system, you can reduce your carbon footprint. Not to mention, solar is a great way to reduce your electric bill in the long-term.
Pool Automation
Installing a central control panel in your pool will open up new horizons for you. It's simple to use the control panel to automate pool lighting, heating, filtration, and much more. If you're looking for a way to make the pool experience even better, invest in pool automation.
Remodeling
There are all sorts of reasons to embark on pool remodeling. People in San Diego and around the world have been spending more time at home since early in 2020, so maybe you'd like a larger pool. Another change is replacing an old-fashioned geometric design with a cool, modern freeform layout. Hiring Swim Care Pool Service for remodeling will transform the pool you have into the pool of your dreams.
Choose Swim Care Pool Service
When you need any sort of San Diego pool service, Swim Care Pool Service is the right choice for you. With years of experience and a great reputation throughout the San Diego region, they know how to make sure every customer is satisfied.
In addition to the services above, you have many options for top-quality, low-cost maintenance and repair. Consider saving time and money by contracting the company to perform routine, monthly pool servicing. Contact Swim Care Pool Service next time you need any repairs, upgrades, cleaning, or maintenance.