Your inground pool is a big investment. The system, the location, the landscaping – it's all so perfectly designed. The last thing you need is a problem. Upkeep can be a challenge. An arsenal of chemicals and treatments help keep the water safe and clear. Special cleaning tools and scrubbing devices remove any debris. A pump and filtering system treats and conditions the water. Everything seems perfect – until you discover a leak.
A small leak may seem insignificant and mostly just an annoyance, but the truth is a leak of any size can become a tragedy. As the pipes and drains are contained underground, a small flow of water around them can eventually erode the soil away. Support for the structure begins to be removed, and little by little your pipes shift and crack, creating an even bigger problem.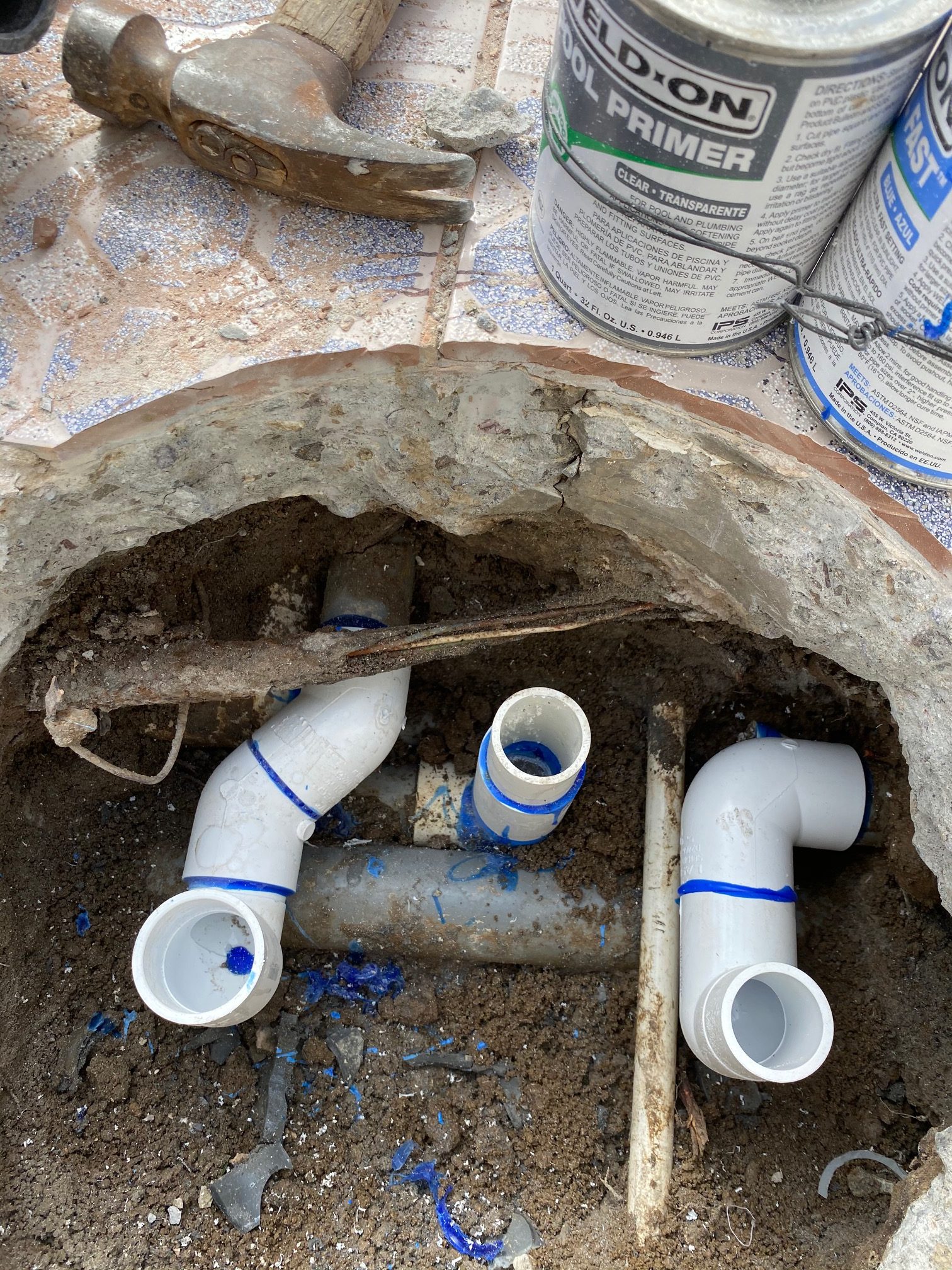 How to find a pool leak underground
Locating the source of a leak can be a challenge. Since most of the water lines and drains are underground, determining the precise location is extremely difficult. That's where we come in. Our experienced, professional crew can examine your system, run some tests, and quickly locate the source of the leak.
Once the location of the leak is determined, an access area is created. The broken or cracked pieces of pipe are removed, and new replacement lines are carefully installed. We use only high quality, non-corrosive pipes and fittings for critical repairs, designed to function flawlessly out of sight for many years. Your system deserves the very best.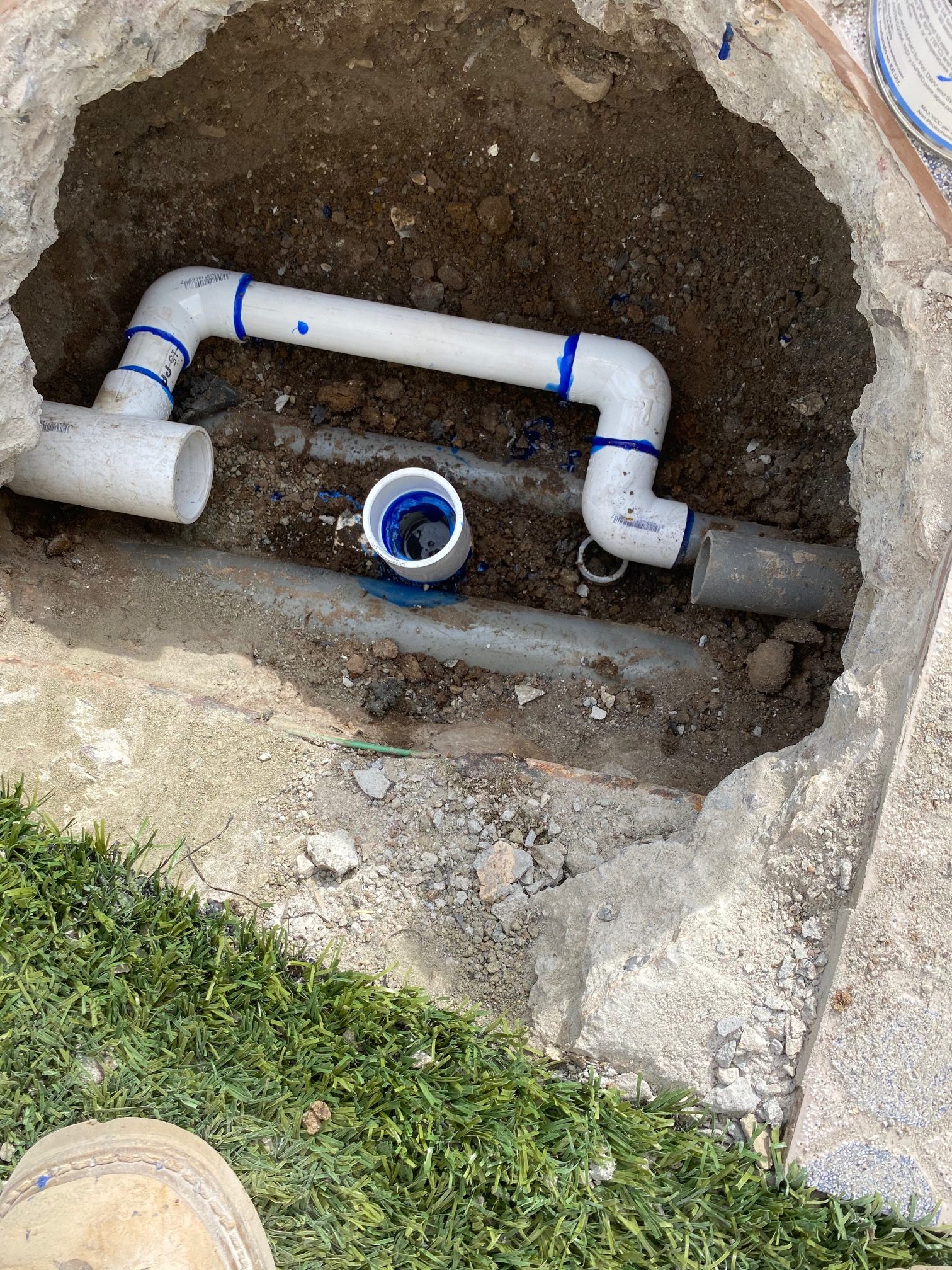 Choosing the right componets
A three-way pool or spa valve is a critical component of your water flow system. The adjustable valve diverts a specific portion of the water flow to an additional component such as a filter, heater, chlorinator, skimmer or drain. The selection on the valve gives you control over each operation, keeping your system functioning at its best.
Since the valve is frequently used and operates mechanically, it may require replacement from time to time. Our team can create an access area with enough room to perform the swap. Exposed connection pipes are replaced with new, high-quality components, and the replacement valve is carefully set in place.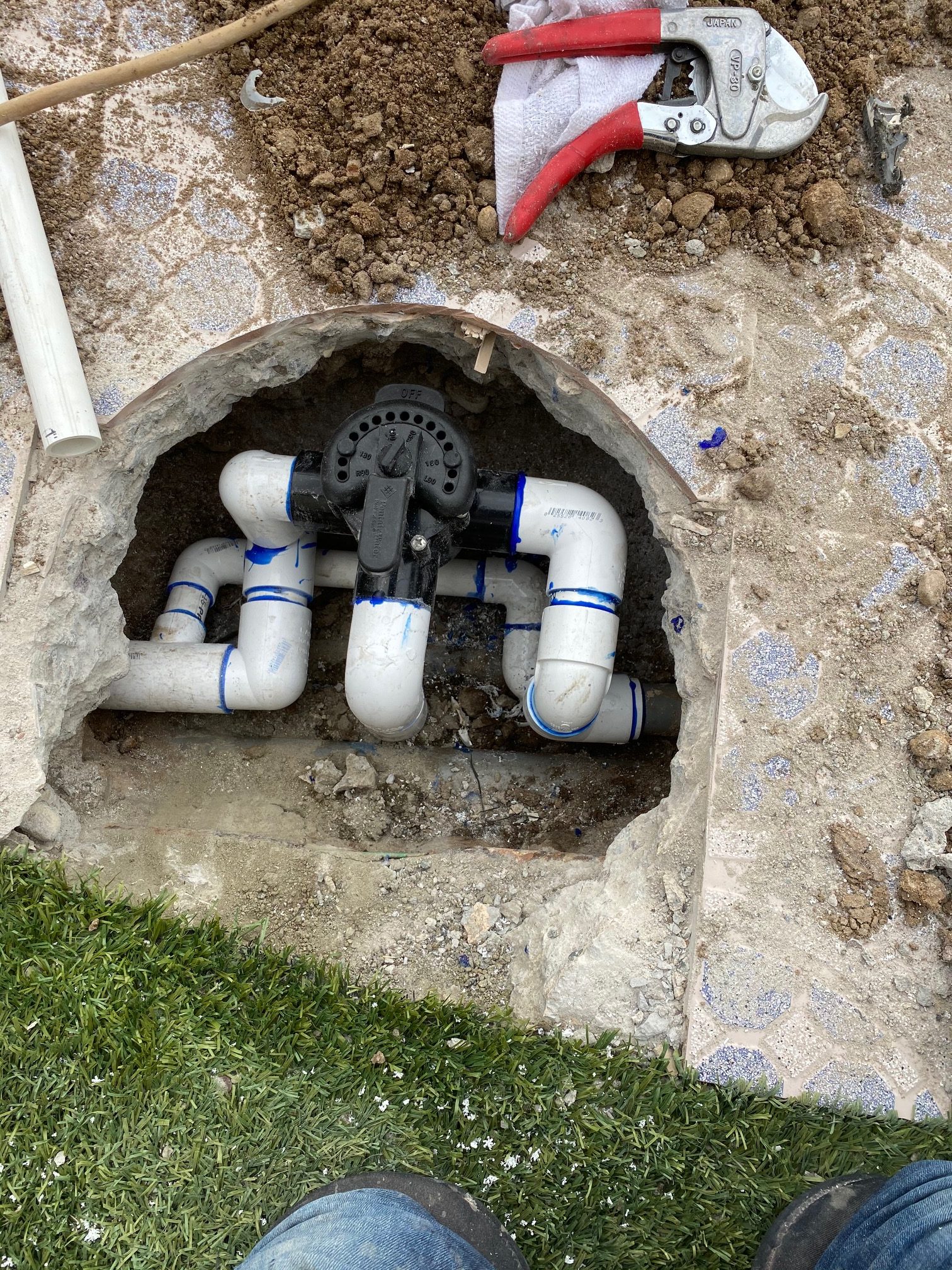 Thoroughly testing repairs
Once the repairs are completed, the system undergoes extensive testing to ensure that all problems have been resolved. The fill dirt is carefully replaced around the replacement pipes, providing support and insulation to each internal component. Finally, a layer of concrete is re-installed over the top, giving the underground array solid protection. An access protection area is created around the three-way switch, keeping it accessible for frequent use as needed. Decorative tile or other finishing surface is then applied to restore the aesthetic beauty of the patio.
San Diego Pool Service provides a full range of professional pool services including leak detection and repair, pool and spa servicing, remodeling, upgrades, monthly maintenance and more. We have been serving customers since the 1970's, providing excellent customer service and reliable repairs. Our experienced team can tackle even the most challenging of problems. We will find a workable solution for you, and keep your pool or spa in top shape for years to come.
Read our rave reviews